Space Round Mouse Pad PC Gaming Non Slip Mice Mat For Laptop Notebook Computer Gaming Mouse Pad
Space Round Mouse Pad PC Gaming Non Slip Mice Mat For Laptop Notebook Computer Gaming Mouse Pad
A5 Size Planner, designed to be portable and powerful.
Imagine conquering your mornings, getting everything done, more importantly everything that matters. Focus on what means the most for you and your business.
Our shipping team has the planner sent out the same day. We Offer free shipping to anywhere
Overview
Super smooth surface will allow your mouse to glide across the mouse pad effortlessly. Improve your accuracy and gain a more precise mouse movement for a better user experience
SPECIAL ANTI-SLIP BACKING: 
Prevent you mouse from slipping and sliding as you surf the web or play computer games.
 A special studded non-slip backing will grip the surface to sit comfortably and securely.
EASY TO CLEAN: 
Simply wipe the mouse pad with a cleaning cloth to keep it looking new and fresh
PORTABLE: 
Super light and ultra-thin material makes this mouse pad perfect for the office, home or anywhere else
Dimensions: 
L:310mm  W:310  H:3 mm
Note:
Accessory ONLY, mouse is not included.
Please allow slight dimension difference due to different manual measurements.
Due to the shooting angle and the display, the goods may have a color difference from the picture.
Package Includes: 
1 Mouse Pad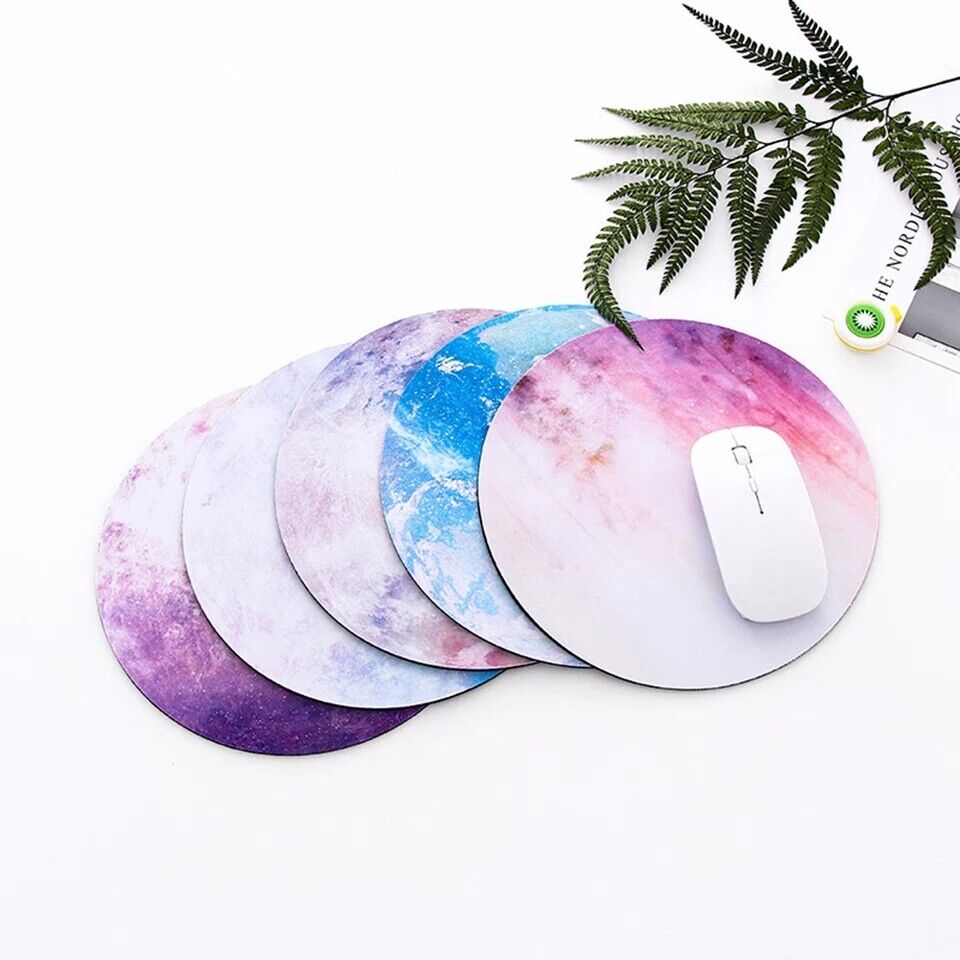 🗓️ Monthly section for brief overview of entire month, including most important monthly to-dos, birthday tracking and goal setting
🔎 Weekly section for habit tracking to reinforce positive and eliminate the negative, set weekly meal plans, track and create patterns, analyze ups and downs and sum up the week
☀️ Daily section for optimizing productivity to unprecedented levels to minimize time wasting, articulate ideas, jot down thoughts and notes, emotionally reflect on the day, discover mental habits, monitor water intake and sleep schedule
💡 Notes / Ideas section with 40 pages exclusively dedicated to writing down random tidbits and freestyle sketching
📈 1 Quarter - the ideal time span to make the difference in your life, easiest to track and analyze, lightest to carry around with you every day
CONQUER YOUR TO DO LIST
Take a hold of your life, this planner is proven and backed by science. Designed by two time engineers to optimize the most of your day to day and let you focus on what really matters.
Bring Balance Back To Your Life
MEMORY CHAMPION

Nelson Dellis
Why people love our product
Nothing else like it
This planner is on the way to become the most popular one.
DESIGN IS JUST PERFECT !!
Fantastic product for anyone needing focus of energy and resources to achieve goals. Highly recommended!
FANTASTIC QUALITY
Totally love the way it is planned out and organized. Would definitely recommend to every student !
THE DAILY
OPTMIZED FOR YOU
🗓️ Monthly section for brief overview of entire month, including most important monthly to-dos, birthday tracking and goal setting

🔎 Weekly section for habit tracking to reinforce positive and eliminate the negative, set weekly meal plans, track and create patterns, analyze ups and downs and sum up the week

☀️ Daily section for optimizing productivity to unprecedented levels to minimize time wasting, articulate ideas, jot down thoughts and notes, emotionally reflect on the day, discover mental habits, monitor water intake and sleep schedule

💡 Notes / Ideas section with 40 pages exclusively dedicated to writing down random tidbits and freestyle sketching

📈 1 Quarter - the ideal time span to make the difference in your life, easiest to track and analyze, lightest to carry around with you every day